Dr. Erin Jones is the naturopath at New Health Solutions and is certified in LENS Neurofeedback therapy. She is also certified in BioScan MSA analysis.
ABOUT LENS NEUROFEEDBACK-
LENS NEUROFEEDBACK IS AN FDA CLEARED TYPE OF NEUROFEEDBACK THAT OPERATES MUCH MORE RAPIDLY THAN TRADITIONAL NEUROFEEDBACK. THIS RESULTS IN A SHORTER TIME FRAME NEEDED TO SEE SUCCESSFUL RESULTS. THE NUMBER OF SESSIONS NEEDED AVERAGES TO BE ABOUT ELEVEN BUT SOME PATIENTS WILL SEE MARKED IMPROVEMENT ONLY AFTER ONE TREATMENT. THE TYPICAL SESSION LASTS ABOUT FIVE MINUTES. THIS MAKES IT MUCH EASIER TO USE FOR PEOPLE WHO CAN'T SIT STILL OR PAY ATTENTION TO A COMPUTER SCREEN FOR LONGER TIME PERIODS AS IN TRADITIONAL NEUROFEEDBACK.
LENS NEUROFEEDBACK WORKS WELL FOR PROBLEMS OF THE CENTRAL NERVOUS SYSTEM. THIS INCLUDES SYMPTOMS OF ANXIETY, DEPRESSION, POST TRAUMATIC STRESS DISORDERS, ATTENTION DEFICIT, BEHAVIORAL DISORDERS, SLEEP DISORDERS, HEADACHES AND MIGRAINES, PMS, AND EMOTIONAL DISORDERS.
LENS NEUROFEEDBACK HAS ALSO SHOWN TO BE BENEFICIAL IN TREATMENT OF ORGANIC BRAIN DISORDERS SUCH AS SEIZURES, AUTISM SPECTRUM, AND CEREBRAL PALSY.
HOW DOES LENS NEUROFEEDBACK WORK?
Every individual's brain waves are unique to that person and brain waves are constantly changing. The LENS Neurofeedback apparatus measures the brain waves of the individual and then matches the feedback to the patient's own neurological brain wave by creating a mirror image of that wave. Unlike traditional neurofeedback, LENS neurofeedback does not require conscious effort and attention to stimuli by the patient.
WHAT DOES LENS INVOLVE?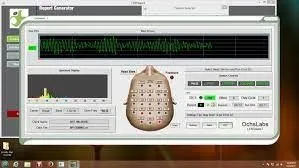 Sensors are applied to the head region to measure the brainwave activity. The brainwave frequencies are then processed by computer software hooked up to through the sensors, and then sent back to the brain. Through this patented neurofeedback process to the brain, symptoms which previously interfered with the patient's quality of life are reduced or eliminated. The procedure is completely painless. The improvement is lasting except for neurodegenerative conditions such as Parkinson's and Multiple Sclerosis; in these cases, treatment needs to be ongoing to sustain the improvement. Over eighty-five percent of people who have used LENS neurofeedback have benefited significantly from it.
CONDITIONS TREATED WITH LENS NEUROFEEDBACK
Central Nervous System Dysfunction - ADD, ADHD, PTSD, Concussions, Brain Trauma, Seizures, Bipolar Disorder, Birth Trauma, Cerebral Palsy, and Autism spectrum disorders
Cognition - Problems with sequencing, memory problems, maintaining attention, concentration, and clarity
Children's Sleep problems - Bed wetting, Sleep walking, Teeth grinding, and Nightmares
Mood - Anger, Sadness, Explosiveness, or Lack of motivation
Motor - Lack of grace, Problems with eye-hand coordination, balance, tremor, and increased muscle tone from spasticity
Anxiety - Problems of anxiety system activity, ( too much uncomfortably- contained energy), persistent "anxiety" , restlessness, rumination disorder, agitation, distractibility, difficulty breathing, palpitations, tremor exacerbations, and sleep interruption
Reactivity - Hyper-reactivity, hyper-sensitivity, multiple chemical sensitivities
Pain ------- Addictions------ Dependencies------ Fatigue-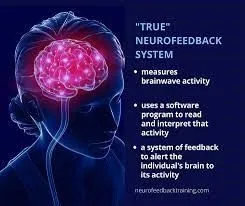 THE BIOSCAN MERIDIAN STRESS ASSESSMENT SCREENING DEVICE
The BioScan Meridian Stress Assessment (MSA) is an FDA cleared non-invasive screening device which measures the flow of energy through acupuncture points associated with the human body's major systems and organs.
By carefully analyzing the energy flow in the meridians or energy pathways of the body, the doctor is able to evaluate whether any of these pathways are blocked or restricted.
When pathways are blocked or restricted, a person will not experience one hundred percent function and may experience weakness, unwanted symptoms, illness or chronic disease.
While this pain free and non-invasive procedure does not diagnose, treat or cure any disease, it can be used by the doctor to create a customized protocol to help strengthen and balance the body.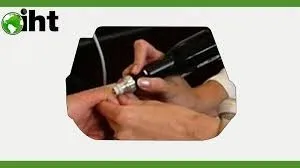 The Procedure
The patient holds a small, brass handmass in one hand while the doctor uses a stylus to touch various acupuncture point on the patient's hands and feet. Each acupuncture point is associated with certain organs or systems in the human body.
The data gathered by the BioScan MSA Scan is plotted on a colorful and easy to read report which shows weak or stressed areas in the body.
Who Cannot Be Scanned?
The BioScan MSA is not recommended for testing on pregnant women or on any person with an electrical device implantation.